Developing businesses,
social enterprises and the non-profit sector.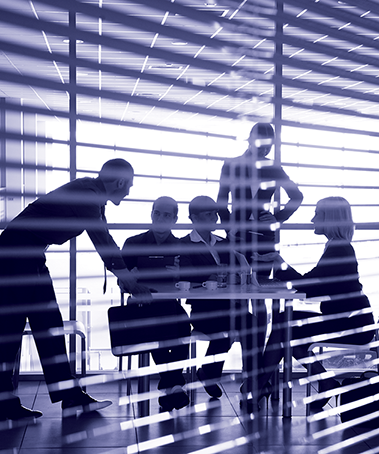 Who we are:
IPM Solutions (IPMS) is a management consulting and financial services firm with a history going back 25 plus years.
We have conducted business around Australia and overseas across the private, government and community sectors in a range of areas including Housing, Childcare, Transport, Small Business, Accounting, the Arts, Women's Services, Local Economic Development, HR, Aged Care, Education, Engineering, Health and IT.
We have specialist skills in the development of small businesses, social enterprises and non-profit organisations.
OUR PEOPLE
Our staff have post graduate and graduate qualifications, skills and experience in commerce, accounting, small business, education and training, compliance and quality auditing, expert facilitation and business administration. Our senior staff have held executive positions on significant National and Local Boards, Commissions, Committees and Associations.
How we work:

For your accounting/bookkeeping needs we can provide you with onsite or offsite solutions to suit your requirements.
If its admin/back office services you require, we can run your virtual office for you. You don't need an office we have one for you and the staff to go with it.
Our consulting services are done on a project basis with a team of consultants, specialists or other consulting organisations, drawing together the necessary talent for each assignment. This means you get the team you need in the right place, at the right time.
We work anywhere, anytime to get the job done, on time and on budget.
OUR SERVICES
1. Accounting, Bookkeeping and Financial Services: Financial reporting and compilations, customised internal reporting, systems and procedures review and improvement, fraud investigations, ASIC registered (company) agent, ACNC agency and reporting.
Data processing and compilation, payroll services including superannuation remittance; BAS services as defined by the Tax Agent Services Act (2009), Multiple solutions - on or off-site available, cloud based, desktop or hybrid.
2. Outsourced Executive and Admin Services: Outsourced administration tasks like membership management/databases and communication, statutory reporting, storage, filing, office support and locum services.
3. Training and Facilitation: We provide the full suite of L&D services - training needs analysis, instructional design, delivery, assessment and evaluation across the corporate, small business, not for profit, VET and University sectors.
Our current courses are in customer service, team building, communication skills, financial literacy and small business management.
4. Solutions for Boards & Management: Governance improvement (especially for NPOs), planning, systems and policy improvements.
5. Compliance and Quality Auditing: These include quality audits and probity reviews.
6. Feasibility Studies and Business Planning Assistance: Facilitated, stakeholder inclusive approaches with a strong research orientation.
7. Program Review and Evaluation: Program evaluation.
Why Choose Us?
• We are flexible in our thinking and provide tailor made solutions
• We have a passion for what we do and a proven record of success
• Our Principal Consultants are directly involved in each consultancy (beyond the initial sales presentation and final report handover)
• Our Principals and Associates are able to focus on doing jobs well, rather than managing large business structures, staff compliment and marketing effort
• We do tasks for management and boards that leave you free to get on with strategic thinking and decision making
Professional, Responsive, Timely Solutions